Porcelain surfacing is manufactured from a new and innovative sterilization process that synthesizes natural minerals to extremely high pressure and temperature. This innovative process gives the product outstanding physical and mechanical properties in terms of compaction and durability.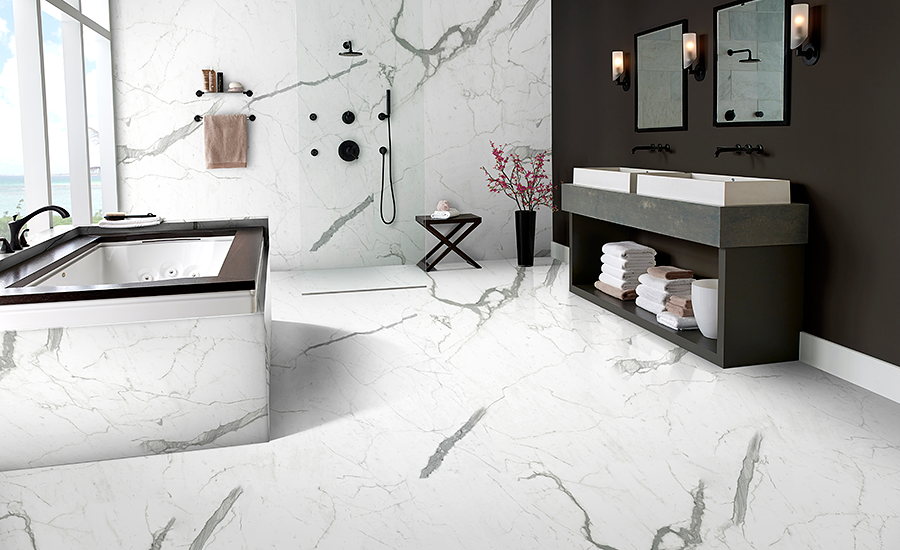 Beautiful Designs Using Porcelain
more_horiz
Contact Stonite
Stonite Surfaces fabricates and installs high-quality engineered and natural surfaces for the commercial and residential industry. With a combined 50 years' experience, the Stonite Surfaces team has come together to bring their knowledge and expertise of the stone surfacing industry to help showcase the potential of any renovation or new construction project.
Our Process
Learn more about Stonite Surfaces custom process for transforming any space into a memorable one.